So, as we're entering a new year, 2015, I think it's a good time to look back at my 2014 writing accomplishments.
As for this blog? Well, the WordPress.com stats helper monkeys prepared a 2014 annual report for it…and the results are somewhat surprising.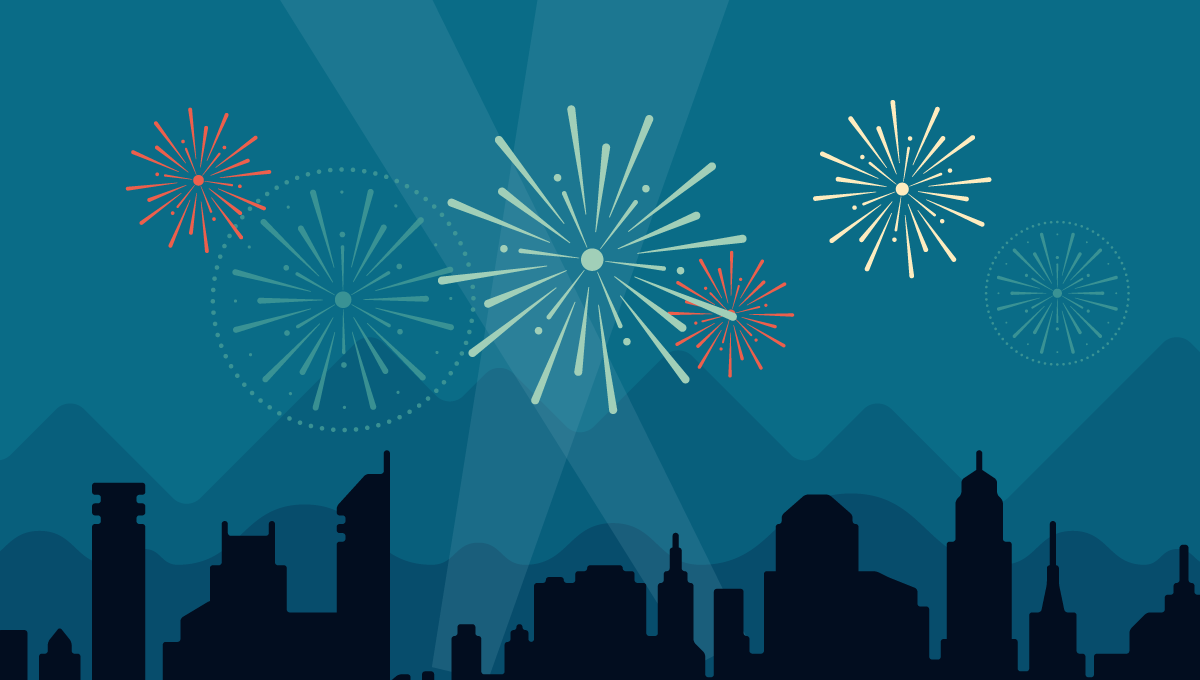 Here's an excerpt:
The concert hall at the Sydney Opera House holds 2,700 people. This blog was viewed about 8,400 times in 2014. If it were a concert at Sydney Opera House, it would take about 3 sold-out performances for that many people to see it.
Click here to see the complete report.
Of my 10 most popular posts (see the list below), 3 weren't even written by me…and several of them include giveaways. This isn't all that surprising. People like free stuff. And that's good because I certainly intend to keep sponsoring giveaways on this blog, so keep watching.
1. This is, by far, the most popular post on my blog (accounts for at least half of all the traffic I get)…and I didn't even write it (although I kinda wish that I had now): The Five Most Common Types of Sentence Errors. This one was first published in 2012, so that's evergreen content right there.
2. Rory's Story Cubes: Who knew that my little review of a writing aid/game would have such staying power? First published at the beginning of 2013, this one is still one of my biggest hits.
3. Another one that wasn't written by me is 5 Tips for Writing Speech Essays in College. This one was published in April of 2013, so this topic is apparently quite evergreen, as well. Why wouldn't it be? There's always someone in college who needs to know how to write an essay or give a speech, right?
4. Five Tools to Organize Your Research: Likewise, this one (published in May 2013) is evergreen because there's always going to be someone we needs help in organizing their research…and some of these tools can be useful to fiction writers, as well as academic writers. This post is definitely worth a look.
5. Now this one's a fun one: Announcing the 12 Days of Christmas Paperback Release and Blog Tour. Finally, something I published in 2014 made it to the Top 10! Remember I mentioned my story above, PROTECTING ZOE? Well, that was actually part of a larger series: Kathi Macias's 12 DAYS OF CHRISTMAS. My story focused on Day 11, and there were eleven other stories in there with it – each written by a different author. This paperback brings them all together…although each one is a complete story in and of itself. It's a delightful, uplifting collection guaranteed to get you into the Christmas spirit no matter what time of year you might happen to be reading it.
6. Music Review: THE IDENTICAL Motion Picture Soundtrack Sampler: This one is even more recent than my 12 Days of Christmas paperback release announcement, and I'm a little surprised it made the Top 10 cut. Still, there was a giveaway attached to it (that no one entered), so I suppose that might have had something to do with it.
7. This is another fun one – all about cryptograms. This was another one published at the beginning of 2013, but I imagine the fact that I mentioned Sherlock Holmes and THE DANCING MEN had something to do with its popularity…and its staying power. Everyone loves Sherlock Holmes. He's not going away anytime soon, and the fact that this post made it to my Top 10 of the year proves it.
8. Remember I mentioned THE SAN FRANCISCO WEDDING PLANNER series? Well, during the second part of that series we each took a character and wrote a (somewhat connected, but slightly separate) backstory "episode" for him/her. I chose Heather's (the wedding planner's) best friend, Skye Jansen and introduced her in this blog post. I really like Skye, and I'm thrilled that she made it into the Top 10. This post has also been eliciting some interesting comments from people who are (apparently) actually named Skye Jansen, although my Skye is completely fictional and unrelated to anyone with the same name.
9. I'm also thrilled to see that the book review I did of one of my little girls' favorite new books of this past year also made the cut. The TREASURY OF BIBLE STORIES is a favorite at our house, and I urge every one of you to check it out, if you haven't already.
10. Finally, (hee hee) another fun word post – this one based on a blog post I read by Kristen Lamb.  Maybe I gained a little link juice from her amazing blog. Who knows? But I really did think this was a fascinating topic (with my psychology background, I can't help but be intrigued by all things psychology/personality-related).
So, there you have it folks: My Top 10 Posts of 2014. What will 2015 entail? Hopefully, more regular blogging from yours truly, but that remains to be seen. Every year I try to do more (and I do, compared to the year before), but I always feel like such a terrible failure because I don't blog as regularly as I think I should.
I'm gonna aim for once a week. That seems like a good, safe goal. And if I do more than that, fantastic. If I don't, I'm gonna try to not beat myself up about it. That doesn't do anyone any good. So, I hope you'll stick around for 2015. You never know what will happen on this blog!
XOXOXOX